Welcome to Mark Motors Thailand, Top Exporter of Toyota Hilux Revo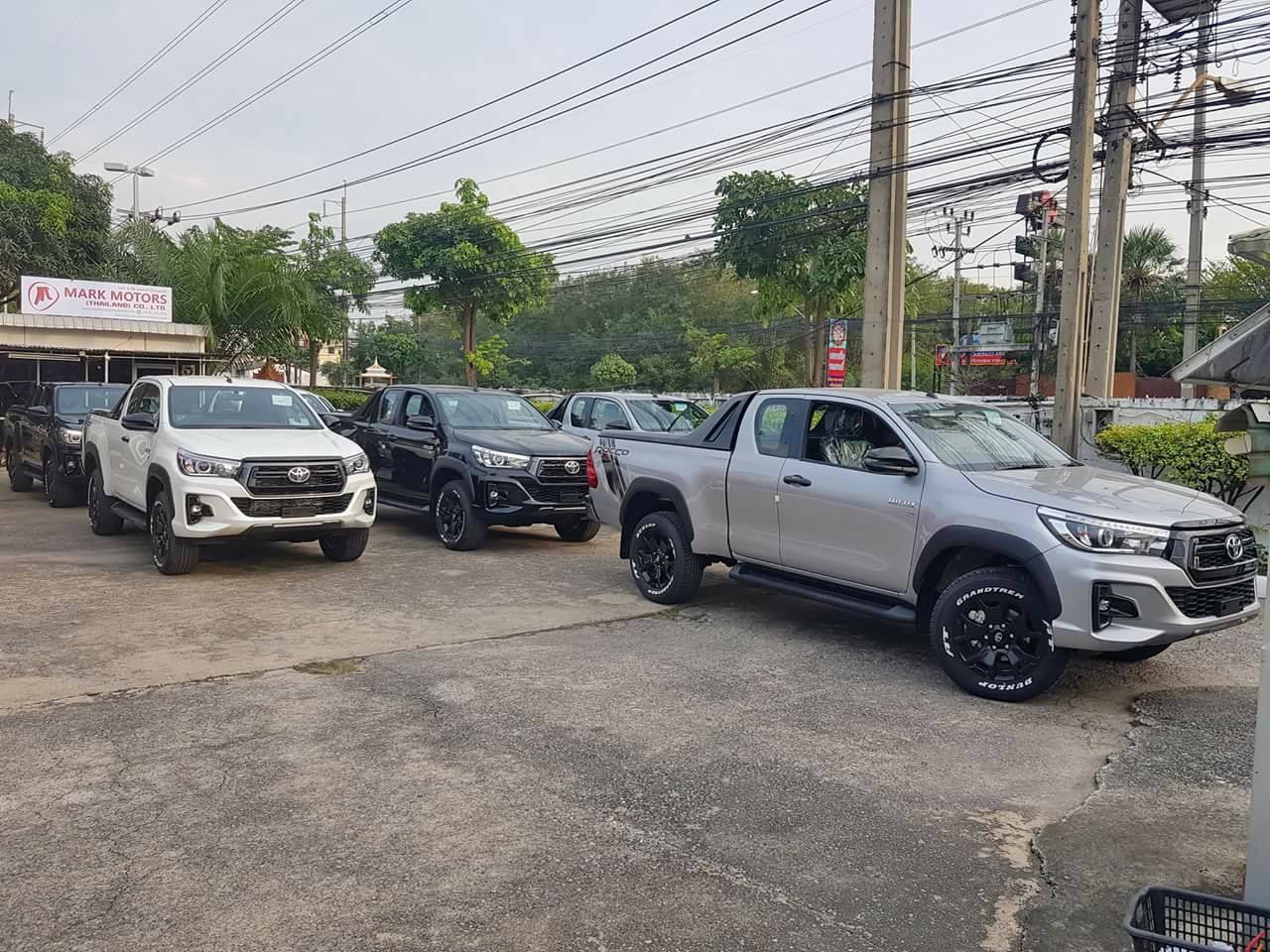 We are a family owned brand new and used 4×4, 2×4 and 4×2 pickup truck, sedan car, UTE and SUV exporter based in Bangkok Thailand. We are one of the oldest automotive export dealership from Thailand. At present, Toyota Hilux Revo Double cab, Space cab and Single cabs are our number 1 export worldwide. It's special accessorized model ROCCO Double Cab and ROCCO Smart Cab is also selling very good. Other than Toyota, we also export sell all other brands of Double cab, Smart/Space/King Cabs and Single cab pickup trucks which are manufactured in Thailand such as Ford Ranger Wildtrak and Raptor models, Nissan Navara NP300, Mitsubishi L200 Triton ATHLETE, Isuzu Dmax, Chevrolet Colorado, Mazda BT-50 as well as SUV/MPV like Toyota Fortuner, Mitsubishi Pajero Sports, Ford Everest and Nissan Terra among others. We also offer wide range of accessories for all of these pickup trucks including installation service for all vehicles you buy and import from us. We can also provide full range of auto spare parts of all of these vehicles and all other Japanese and American vehicles which are assembled in Thailand
Deals/Promotions

Rainy season has begun in Thailand. As usual, many Toyota Revo discount offers on all 4by4 retail and whole sale purchases made from us during this time. Mention Discount Code RAIN2019 while making an inquiry. This code is valid for all brands of pickup truck purchases as well as autoparts and accessories. Latest Ford Ranger Raptor is also available for sale at a good discount.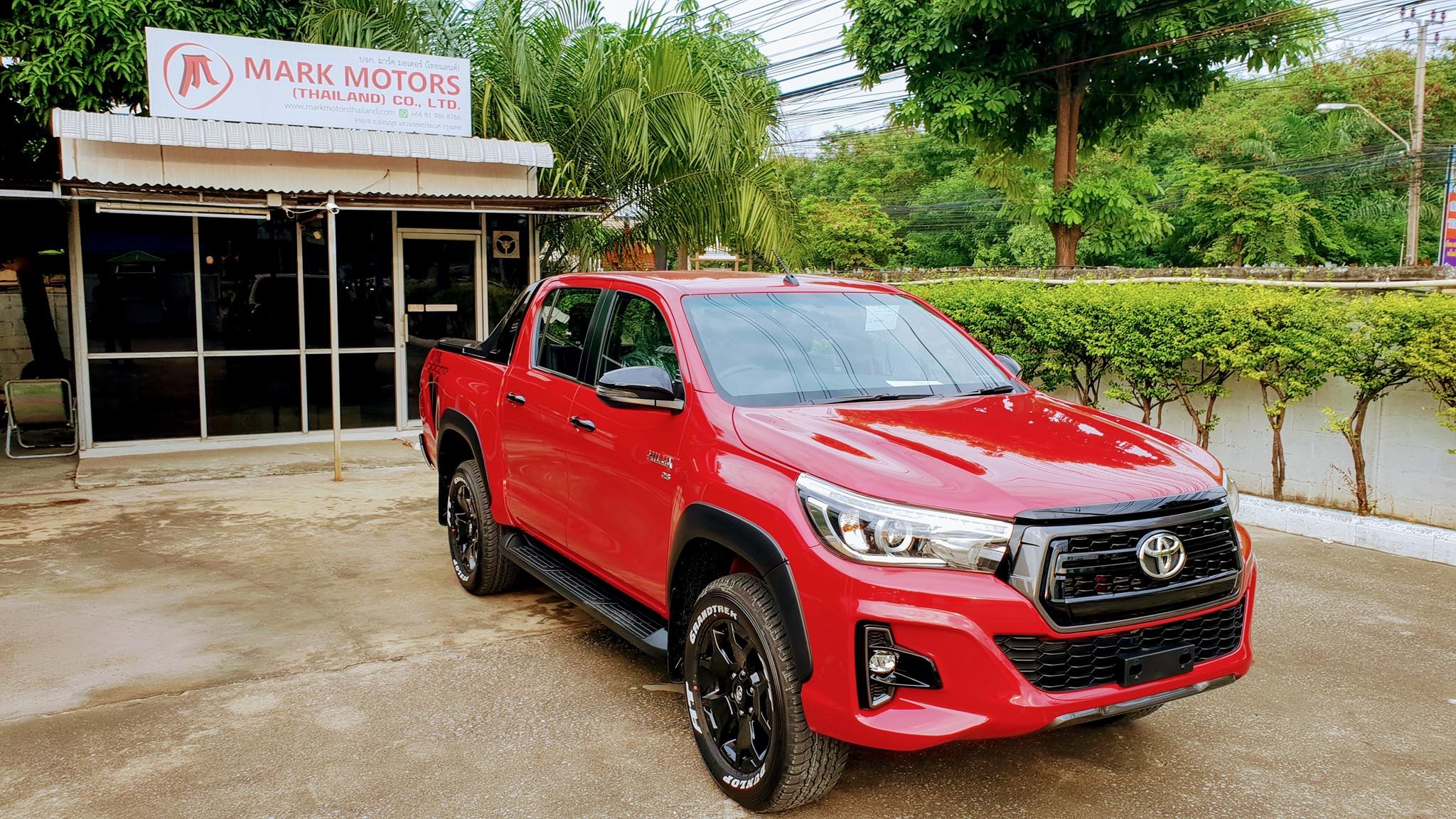 Toyota Rocco special model is currently our top sales. It's selling like hot cakes to all corners of the globe. Inquire right away for latest deals and discounts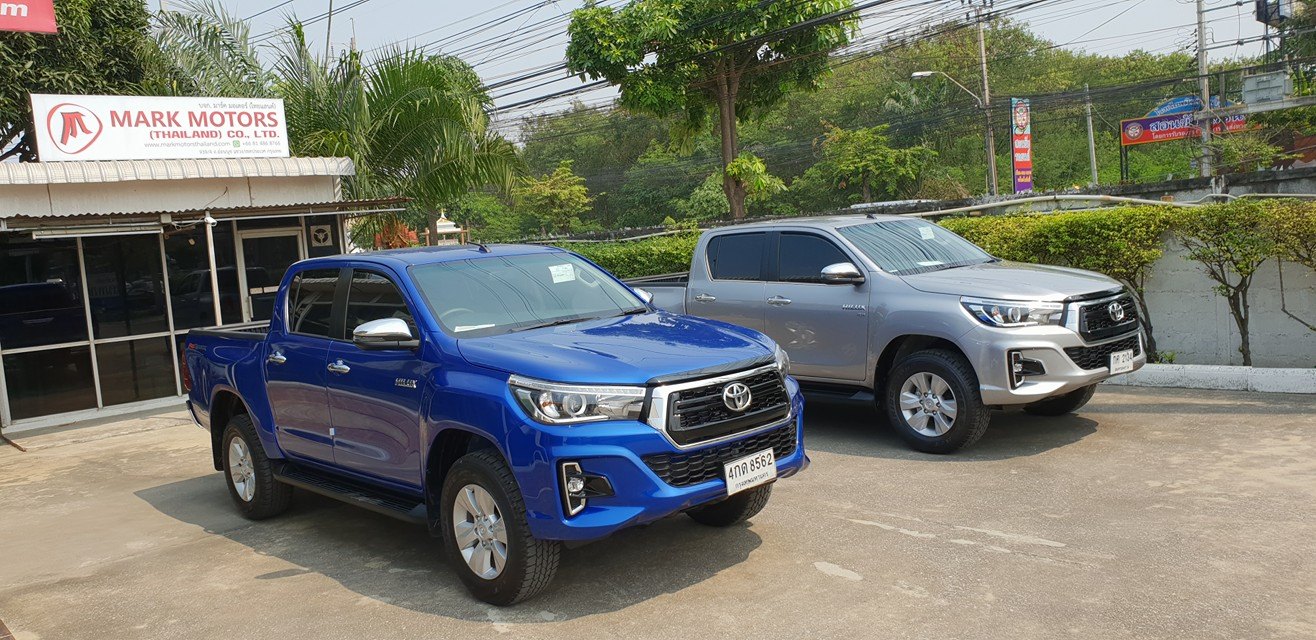 Jewel of the crown, our largest Thailand exports by Far are none other than 2019 Toyota Hilux Revo. There are a lot of models in 4×4, 4×2, 2×4, High Rider, Low Rider in Double cab, Smart/King/Space/Extra Cab and Single cab to suit all of your import budgets. Inquire right away for details.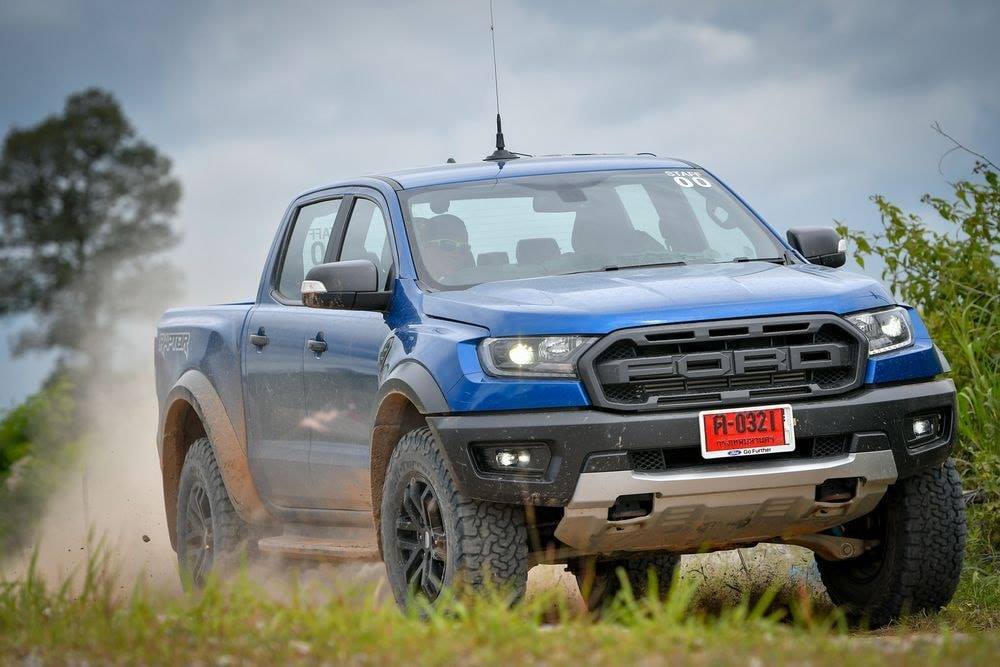 The latest arrival for Export Sale is Ford Ranger Raptor model by Ford Thailand. Currently it's only manufactured in Double Cab 4×4 Automatic. Other than this, the same newly upgraded 2.0 L engine has been introduced in the Ford Ranger Wildtrak Model as well. We are the top thailand exporter for both these Ford models. Inquire for details.
We export retails and wholesale auto parts of all vehicles which are assembled in Thailand, as Toyota Hilux Revo, Toyota Vigo and Toyota Fortuner parts, Ford Ranger parts, Nissan Navara NP300 parts, Mitsubishi L200, Isuzu Dmax, Chevrolet Colorado among others. Send us your inquiries for quick quotes
Largest Thailand Pickup truck Accessories Supplier
We can provide all kind of accessories you require for all brand of pickup trucks. We can export whole range of Genuine Carryboy accessories and Genuine Toyota and other brand accessories. Including and not limited to Canopies, Nudge guards, Side Steps, Bullbars, Crash Bars, Tonneaue covers, Superlid covers, Roller lids, Roll bars, Wooden and Carbon trims, Door Visor, Bonnet Visor, Tints, Chrome covers for lights, Roof Racks, Cargo box, 20 inch Alloy wheels and Tyres of Lenso and other reputable brands. Bridgestone, BF Goodrich and Dunlop tyres and a whole lot of other accessories. Just contact us whatever accessories you looking for and we'll be glad to assist